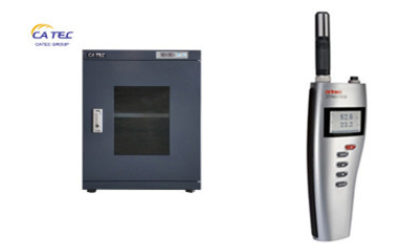 Accuracy test for catec dry cabinet
Thursday, 27 February 2020

0

486

0
Accuracy test for catec dry cabinet

The display result is based on the accuracy of Honeywell sensor which we installed in the cabinet, of which the tolerance is +/-3%RH. This is enough for normal industrial application.
For all customers, we suggest no need calibration in the first Three years, because we've done outcoming inspection for each unit that will be send Ex-factory. And after the first three yrs, if customer don't find display error exceeds +/-3%RH, no need calibration either.
Regarding the accuracy, the index of humidity is a very sensitive figure. Different measurers will result in big difference. We are using ROTRONIC from switzerland, model spec is HP22-A, of which the accuracy is ±1%RH,0.2℃. For dry cabinet, accuracy of ±3%RH, 1℃ should be acceptable.
video: https://youtu.be/QbSHiYfE-h0